If you've decided to go on the self-publishing route, congratulations! With this form of publishing, you send off your manuscript off to the printer, drop a few review copies at select bookstores, then wait for revenues to come piling in.
However, being a self-published author is more than just having the freedom to publish your work without being rejected first. There are decisions to be made that can be downright frustrating for you. So, it's fortunate that there is a new breed of publication consultants that can serve as your guide throughout the self-publication phase.
These new guides in the self-publication world are called book shepherds, and what they do is of course, book shepherding.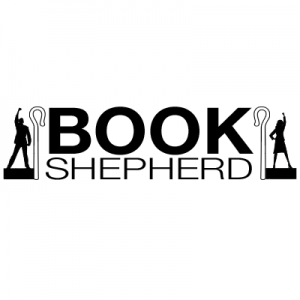 What Is It and Why You Need It
Book shepherding involves helping you make decisions regarding book covers, interior book design, manuscript editing, printer brokering, and form filing. It also involves assisting you with the production, distribution, marketing, and publicity of your finished material. Book shepherds can work in a firm that does everything for you, or they can work autonomously but refer you to experts when it comes to areas they don't excel in.
 So, what are the benefits of book shepherding?
It can increase your chances of achieving publishing success thanks to the process of collaboration.

It saves you time by helping avoid critical mistakes. Let's face it, as a rookie publisher, you are bound to make mistakes. But if you want to save off years of wrongs and problems, then you can always benefit from the guidance of a book shepherd.

It helps you understand the self-publishing world faster. There's a plethora of technical jargon, and a book shepherd can get you up to speed with terms about which you need to know. This way, you know where your book will best be sold – at a bookstore, at a specialty shop, online only, etc.

It can land you a deal with a national distributor. Thanks to connections in the publishing world, a book shepherd can show your work to large market distributors. Of course, if they like your work, your work just might be published in large numbers.
Developing Your Niche Platform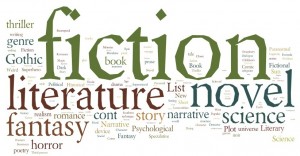 Just like marketing, you have to cater to a specific audience with your work. When you look at the most well-known authors, you'll also find that they focus on a specific niche. John Grisham writes legal thrillers. Stephen King is the master of the horror. J.R.R. Tolkien loved writing about fantasy.
Sticking to a certain niche draws an audience who already loves that specific genre. For example, fans of Tolkien might want to check out the works of C.S. Lewis thanks to their general interest in anything related to fantasy.
Of course, this doesn't mean that you will forever stick with this niche. The main goal is to develop in your certain genre, then you can evolve. In the beginning, Anne Rice mostly wrote about vampires, but over the years she has ventured into erotica and Christian literature.