Just like products and services, books also need to be marketed in order to get noticed. An even better way to ensure sales is to promote your work to your target audience. Thanks to rapid developments in technology, there are now plenty of options you can choose for book marketing. You can go the traditional route and have a couple of posters or flyers printed. Or, you can opt to go through the digital path and market through several online mediums such as your social media or your own website.
Whether you choose to combine both or use one over the other, the main thing here is that marketing your book is an extremely important process in getting your work recognized and put in the mind of your intended audience.
The Importance of Monetizing and Productizing Your Book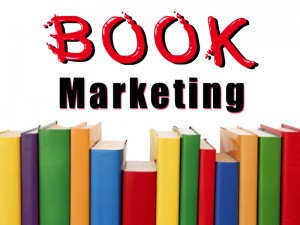 As an aspiring author, of course you'd want to earn money doing something you love. You also want to receive revenue from other income streams aside from writing a book. This is called monetizing your book and turning it into a product of its own.
There are lots of things you can do with your book. For example, you can use some of the content of your book and turn it into a podcast that will be published weekly. Now, the content will not be provided for free, but for a certain price. It can be rated lower than the actual book and can serve as a "testing bed" for readers who are interested in your work, but want to check things out a bit before committing to buying.
Another way of monetizing your book is to organize seminars or workshops around the theme of your book. For example, you wrote a book about organizing a home. What you can do is offer guest speaking services to clubs or organizations participated by housewives or those who are interested in organizing events.
Now, these are just a few things, but it does give you an idea about how important it is to monetize your book. Getting word around your book with how great its content is and supplementing that with other kinds of work will definitely get the attention of other people. Hey, they might even buy your book to see what their friends are talking about.
The After Bestseller Campaign
Nothing is ever over in the life of a bestselling author. You might think, "Yes, I can finally rest because I've published a bestseller!". No, that is not the case. Yes, you are entitled to to breaks, but the key is to sustain the momentum you gained when your book sold lots of copies.
There are a couple things you can do, and here are some of them: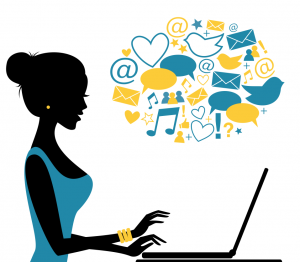 Communicate and interact through social media. Being a bestseller means you've carved an audience for yourself and you'd want to keep in touch with them so they know what else you're up to. Ask them questions, answer their questions about your books, share what else you've been doing, share articles you've been reading, share your opinion, etc.
Continue writing by blogging. A website is an ultimate must-have when marketing your book. Why not keep it updated with frequent blog posts from you? You can talk about anything that strikes your fancy. This can entice casual web browsers to come check out your book if they like what you provide on your blog.
Schedule meet and greets and book signings. It's important to give back to those who have helped you realize your dreams. Meet and greets and book signings are just two of the most simple ways to do that. During meet and greets, you can organize a question and answer portion so that fans can communicate with you face-to-face.
Reward fans with giveaways. You can hold a mini contest online, and the winner will receive an autographed copy of your book or something else from you.
The Necessity of Article Marketing
As mentioned earlier, writing articles for your website is one way of keeping it updated. Apart from that, you also get the benefit of achieving a higher rank in search engines by constantly providing fresh content that gets shared and liked by your audience. If your site appears in the first page of search results, this increases the chances of driving traffic to your website and earning new fans.
Building awareness about you and what you have to offer is one of the reasons why article marketing is so important. You don't even have to write just for your site, you can also write guest posts for other blogs to further increase awareness about you.